6 Reasons To Become a Business Analyst
Definition
Who Is a Business Analyst?
Business Analysts are advocates of change

Innovative approach is your forte

Freedom

Demand for Business Analysts is growing

Direct client communication

A chance to learn and grow across various industries
---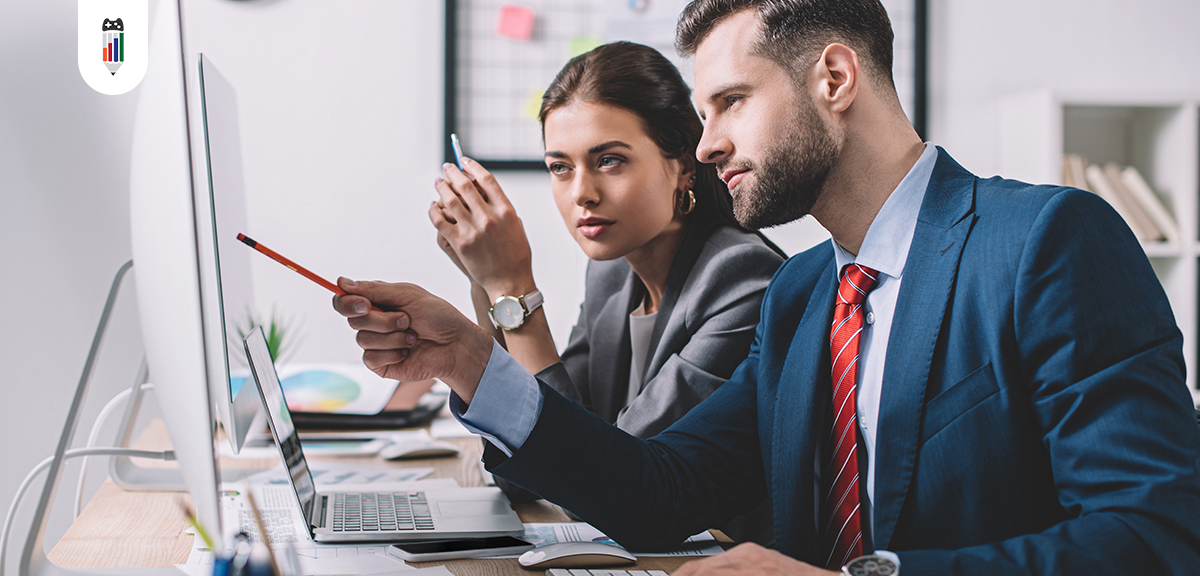 Are you the type of person who always looks for ways to improve processes? Do you have it in you to push companies to achieve their goals? Do you care about businesses and how they operate? If the answer to these questions is yes, then working as a business analyst could be the best profession for you!
Hey! But before we go ahead and find reasons to become a business analyst, let's just try and understand the basics
Who Is a Business Analyst?
The term is pretty simple and self-explanatory. However, there is a little more beyond these 2 words - Business Analyst. Business Analysts are responsible for ensuring projects are completed as per business objectives. They are involved in every aspect or milestone of the project - from the information or requirement gathering phase to the delivery phase.
They act as a bridge between the technical solutions and the client. They are very much responsible for every task of the project and need to make an accurate analysis of the decisions being taken on the said project. The team then works according to the requirements gathered and analysis made.
Does it seem like their tasks are simple? Well, here's a list of things they work on:
Identifying possibilities for change in business processes
Read, understand, analyse and present Business data
Regular discussions with customers, stakeholders, business partners
Solving business obstacles and designing solutions
Documenting - everything and anything.
Solving team obstacles with regards to the project undertaken
Checking and reviewing project milestones (if they are meeting business objective)
Analysing team processes and more
Now let's dive into 6 Reasons To Become a Business Analyst
#1 - Business Analysts are advocates of change
You have possibly heard the quote "Change is the only constant in life."
This is very true in every Business Analysts work lifecycle. With advancing technology, business analysts have the freedom to incorporate changes in processes and tech solutions that will impact business in a positive way. They are the ones who can bring about the best changes in how an organisation works in the technical domain.
In other words, Business Analysts are a unique set of professionals who understand both business and technology and enable organizations to take advantage of emerging technologies
#2 - Innovative approach is your forte
Do you find yourself always coming up with innovative and out of the box suggestions? You are going to enjoy working as a business analyst!
Every organisation needs someone who can provide quick solutions to problems. As a business analyst, you will be the one to provide these quick solutions. If you are someone who works together with the team and brainstorms and comes up with suggestions that are also great! This helps the organisation in proper functioning and also moves the projects smoothly. In the long run, these quick innovative ideas can be used to replace traditional ideas.
#3 - Freedom
This is the most important advantage of being a business analyst. You will spend close to half your day figuring out solutions to certain problems or coming up with innovative solutions to create new business opportunities. The decisions you take for the betterment of the company will not have a negative impact because you would have carried out a thorough analysis before making decisions. The best part is that you positively impact business and have the freedom to come up with these solutions all by yourself! And most of these decisions will be accepted by the stakeholders as well, as you are the one who knows the best!
#4 - Demand for Business Analysts is growing
Data is more valuable than Gold in today's world, and business analysts are people who read and analyse this data and work on preparing skyrocketing business strategies and come out with innovative solutions.
In all industries, be it banking, retail, medicine, insurance, FMCG, finance, entertainment, having a business analyst is a must - maybe to run a specific project or to fix the internal processes of the company. Having said that, it is no surprise then that Business Analyst jobs are in demand now more than ever before and will continue to be.
#5 - Direct client communication
As a business analyst, you have the opportunity to directly communicate the requirements with the client. This provides an opportunity to understand how the client-side works and also enables you to carry our effective solutions.
Additionally, there would be lesser errors or no errors when analysing the requirements, as you have directly sourced them from the client.
#6 - A chance to learn and grow across various industries
As mentioned, a business analyst is required in almost every industry - which gives you a chance to learn the processes and workflows of every industry.
We are sure you do not need any more reasons to start a career as a Business Analyst, but if you need a course - Well, we have the best Business Analyst course for you!
Check: Business Analyst Certification Program
This is a fast-track certification program that will enable you to learn Business Analytics, using in-demand software tools like R, Advance Excel, SQL and Tableau. Any professional or student with no prior knowledge in Analytics can easily take up this course and can make a career transition to entry-level Analytics Profiles. Contact us to know more!