How I Transitioned From an Engineer to a Successful Data Analyst
---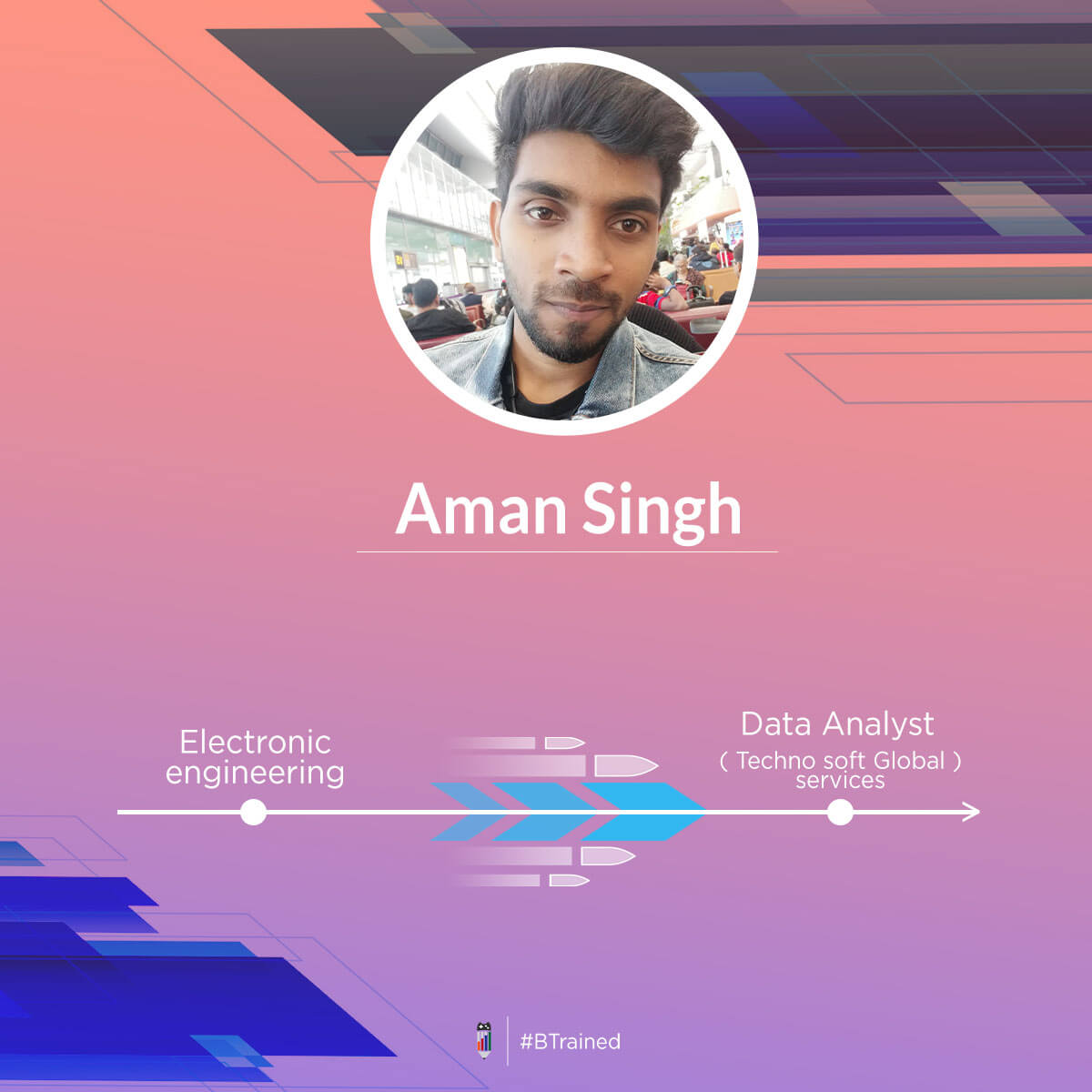 My name is Aman Singh and I am currently working with Techno Soft Global Services as a Data Analyst.
Before starting my journey with business toys and in field of data science, I had completed my Electronic engineering degree. However my interest was always towards data science field. Before I joined Business toys I had good knowledge about what is data science and also the demand in the field. I had done my research on it. But knowing about any particular course is just not enough and therefore one of my friends who had completed his course from the same institute helped me choosing the correct platform to pursue my data scientist course.
From the extensive research that I had done, I was aware that data science involved coding and I also had little knowledge on machine learning. In the start of this course definitely I thought it will be more of classroom type situation with the old school methods but as we proceeded further I witnessed lot of other latest types of learning methods, which was also comfortable in understanding the concepts in more easy way.
I joined Post graduate program in Data Science which was held for the duration of 6 months and Journey was very good throughout my course. According to me Business Toys is such a great platform and definitely well equipped with the latest curriculum, teaching techniques, case studies and live projects. What I found unique about Business Toys is that they provide mentor led training which is not available with most institutes.
The best part about this institute is the study material that they provide throughout the course like videos, real life cases; problems which till date help me at my workplace as well. During this course I have completed 15 plus projects like, Scrapping, recommendations engine, Customer expenditure, wall mart projects – Data set.
Business toys have never had restrictions or limitations on learning innovative things. It allows an individual to get trained and learn the skills to tackle the real world.
According to me and my experience, I feel a good Data Science Institute does not make promises about jobs or placements but prepare the candidate so thoroughly that candidate get the placements on their own. And I think business toys lives through this ideology because they do help through the whole process of placements.
I would like to mention a special thanks to my guide and mentor Mr.Omkar sir who helped to build my resume, specially guided me personally throughout my placement process, how to get an interview – post the resumes on different job portals like Naukri and Monster.
Personally, for me learning and gaining knowledge of any particular field is very important because that is what is going to decide the future and many good career opportunities, and I think Business toys is one of the best institutes to train people to upgrade in their career especially Data Science.