Where do majority Data Science aspirants fail to get Data Science Jobs
---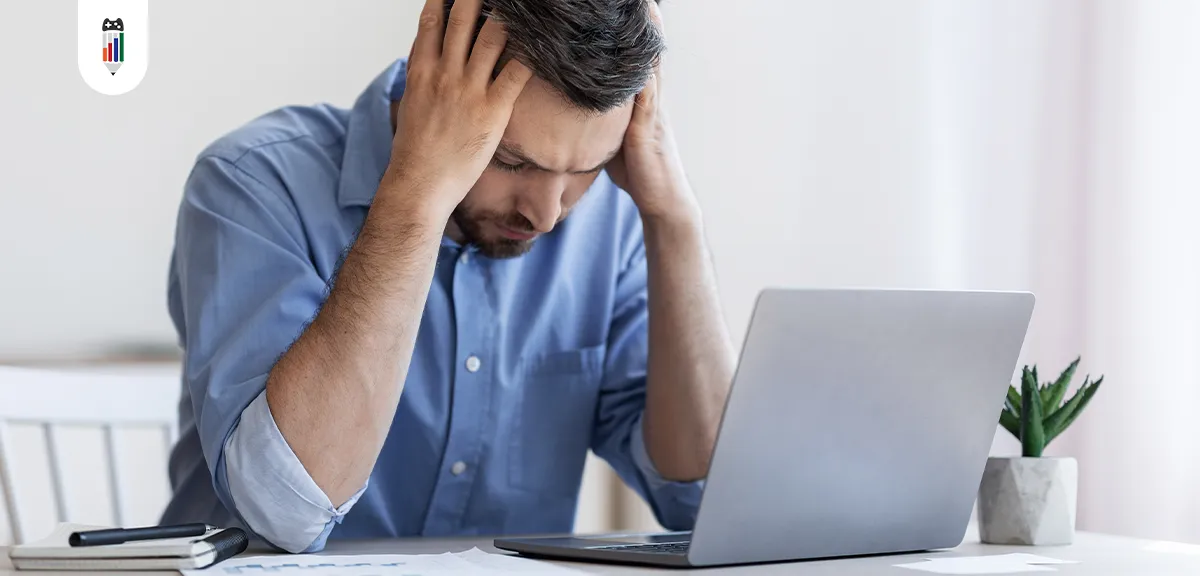 Data science jobs are plentiful, and the number of available positions is increasing. Despite the increase in demand, some data analysts are still having difficulty finding work. You're not alone if you've applied for a number of jobs that you believe you're well qualified for only to be turned down.
There are some major reasons why you don't hear from the hiring manager where you applied.
Incorrect choice of applications
Data science jobs aren't all created equal. While there is a lot of overlap amongst data science roles, some have completely distinct requirements. If you're getting rejections on a regular basis, there could be a mismatch between your qualifications and the positions you're applying for. It's crucial to know where you're at in your career and how it connects to the requirements of the positions you're looking for. Migration between different roles in data science is a common occurrence, so taking on a "junior" position or internship at the beginning of your data science career could be the key to unlocking future career growth.
Inability to portray experience in relevant domain
Increase the chances of a hiring manager responding "yes" by combining your previous work experience with your present data science skills.
Consider applying for professions such as "biotech analyst" rather than "finance analyst" if you have prior experience in the medical industry. Also, don't forget to invest time learning about the qualities of your prior job that will help you succeed in your new one!
0 or less focus on Job Description
You put yourself at risk of making humiliating mistakes if you don't pay attention to the job description. You also run the danger of spending time applying for jobs you're not qualified for or even want. You're also limited to a copy-and-paste resume, which hiring managers are well-versed in.
Pay close attention to each job description you come across. Before applying for a job, take particular note of the specific skills and abilities required, and use those keywords to fine-tune and create your data science CV. This method of tailoring your resume for each job will increase your chances of getting a callback.
Generic resume gets rejected by ATS
Most data careers, particularly entry-level roles, are in high demand. In a highly competitive employment market, an overly wide and generic resume will not stand a chance. Don't go along with the crowd. You must make yourself stand out if you want to land a competitive position.
Many companies now use an applicant tracking system (ATS) to sift through and filter job applications. As a result, an algorithm may reject your application before a recruiting manager has even seen your resume.
To select which applications will make it past the filter and into the hands of hiring managers, an ATS is programmed to seek for specific targeted keywords and phrases.
Keep three things in mind when writing your CV for a job application: specificity, outcomes, and accomplishments. These three characteristics will set you apart from any other candidate seeking for the same job.
Be very explicit and direct about the skills you have that are required for the position. Describe how you've utilised them in specific situations, with specific organisations, on specific projects, and with demonstrable outcomes. Make sure to add any current projects that hiring managers can look at to see how skilled you are.Consider mentioning the following high-value skills:
* Cloud computing
* Microsoft Azure
* Jupyter Notebooks
* Deep learning
Specifics will differentiate you from other applicants, many of whom will remain in the realm of the "generic."
Multiple job switch and employment gaps
When a resume displays numerous job changes or significant gaps between jobs, many employers consider it a "red flag." While having either of these on your CV isn't always a deal-breaker, there are a few things you can do to make the best of it — or even utilise it to your advantage.
Thankfully, frequent job changes and gaps in employment aren't as stigmatised as they formerly were. They can be advantageous if you can explain how they led to your current suitability for a work post.
Lacking a degree or relevant experience
Now is a good time to clear up a misunderstanding. Jobs in data science are growing, and qualified labour is in short supply. However, it's a prevalent fallacy that, due to the labour shortage, a recent college graduate can just apply for a data science job with a single bootcamp certificate and expect to be hired.
Kickstart your learning as soon as possible and never stop. Whether you prefer self-teaching through online courses, on-the-job learning, bootcamping, or formal schooling, it's critical for a data professional to continue to learn, acquire new skills, and keep current with the latest trends and best practises.
On GitHub and Kaggle, you may join the data science community. Learn from more experienced experts and, if feasible, acquire a mentor. It's more important to get trade knowledge than it is to have certain letters after your name.
Assume you can demonstrate the requisite knowledge despite the fact that you don't have a degree. In that situation, the suitable corporation will see your worth and potential and will be willing to put money into your future. One of the main reasons why students enjoy Dataquest is that it allows them to work on real data science projects, which helps them construct a portfolio to present to future employers.
You lack networking
Both offline and internet networks, such as your life, rely on it. Even if you aren't looking for work right now, keeping in touch with friends and colleagues in the data science area is beneficial. Make contact with other specialists at companies where you want to work. You might even request an informational interview or a recommendation.
Participate in data science discussions on social media sites such as LinkedIn, Twitter, GitHub, and Kaggle. For some hiring managers, your LinkedIn profile is the equivalent of a resume. Having the correct connections can sometimes open doors that were previously closed to you.
If there is one takeaway from this piece, it is that you must demonstrate your data science competence if you want a data science job.
Demonstrate your hard skills if you have them. If you're an expert in your field, don't be afraid to show it off. We've offered a number of resources to assist you in doing so. You can, of course, accomplish all of them or just a few of them. If you don't do any of them, your applications may underperform despite the fact that you have everything you need to make them shine.
With Business Toys, You may learn and build all of the knowledge and abilities you'll need to take the first steps as a data professional. Join the clan of other successful Data Science aspirants who have used Business Toys to develop and hone their career skills and have seen an average salary of 5-9 lpa.