Who is a financial analyst?
Definition
Who is a financial analyst?
Analyzing current and past financial data

Recommend investments

Most common industries financial analyst work

Soft Skills

Technical Skills

Financial Analyst Course Highlights:
---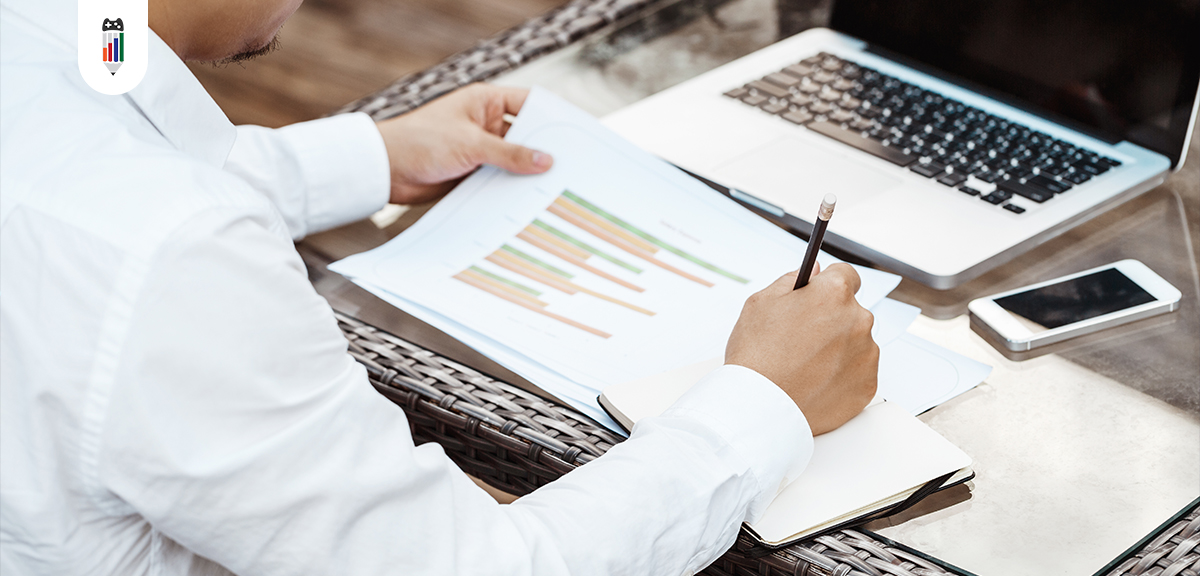 In every organisation's daily operations, Financial analysts play a significant role. Every organisation is constantly on the lookout for ways to optimise their financial standings, their investments, their spendings and all aspects related to finance and these optimisations are conducted by a financial analyst.
If you love the world of finance, this would be an ideal position for you.
A financial analyst's role includes researching general economic conditions and internal data, utilizing financial data to learn the business and the market. This data is then used to check where the business stands in the market. Based on this, they recommend actions for the organisation to take, like selling stocks or making other investments. In other words, they forecast future earnings and expenses to establish cost structures and plan capital budgeting for existing and upcoming projects.
Of course, the above role description is just like scanning the surface of a Financial Analyst's roles and responsibilities. Now, let's take a closer look at what being a financial analyst involves.
Here are the two most important tasks a Financial Analyst performs:
Analyzing current and past financial data and performance:
Firstly, a financial analyst needs to gather the organisation's historical financial reports, accounting data or economic information, industry research and market trends. This data needs to be well organised in order to read it and analyse it correctly (Just to note - It's finance, no mistakes allowed. You do not want to cost the company a fortune!).
They need to use their research skills to find information such as market trends and economic information. They also need to review the organisation's financial statements - past and current. This is the most important piece of information for a financial analyst. Using these documents they can ascertain the value of the organization. This is one of the most important responsibilities of financial analysts, as this data acts as a guide to further present their recommendations for the organisation.
Recommend investments:
After analyzing the above information, financial analysts develop a forecast about the market and how the company will perform in the future. Every recommendation needs to be backed by reports as the stakeholders and the management need to understand why a certain recommendation is made and how it will affect the business.
These are the most important and basic responsibilities, but you must know that a financial analyst should be prepared to take on other finance-related responsibilities. Some organisations might have specific roles for Financial analysts based on their professional capacities.
For example:
Fund management: They help organisations make investment decisions in line with current market trends and company profits. They mostly work with mutual funds, hedge funds and the stock market.
Credit Rating Analysis: This niche focuses on guiding organisations through the best strategies to increase credit scores by paying debts. These analysts are involved in learning a company's debt history - present and past - and the risk involved if a company is unable to repay.
Risk analyses: A risk analyses financial analyst specialises in assessing an organisation's potential sources of loss. Their job roles include overcoming the risk involved with financial investments and maximizing profits.
Just like any other job role, the specific daily tasks of a financial analyst depends on their experience level as well. A newbie may have to take on lesser tasks as compared to a senior who would take up more responsibilities.
Coming to the point if every organisation needs a financial analyst. Yes! No business works without finance and to examine and make financial decisions, every organisation needs a financial analyst.
Some of the most common industries financial analyst work in are as follows:
Banks
Insurance
Investment
IT firms
Government
Real Estate Companies
While the scope is huge, are you thinking of how to Become a Financial Analyst in 2021? Well, you need to be skilled i
1. Soft Skills include:
Communication Skills
Interpersonal Skills
Presentation
Organization
Problem-solving
2. Technical Skills
Accounting
Financial literacy
Analytics and Data Management
Research
Report building
Pro at using tools like ERP systems and Excel
If you want to become a financial analyst, make sure you have the above skills, if not, you can always master them by taking up a certification course in Financial Analyst
You can check the financial analyst certification course online - The certification program enables you to learn to Perform Financial Research using Financial Modeling, Data Visualization using Tableau and Extensive use of financial databases like Capital Line. Professionals or students willing to take up a career in financial research profiles like Equity Research, Credit Rating, etc, can take up this course.
Financial Analyst Course Highlights:
60+ Hours instructor-led online training
100% Practical hands-on sessions
Recorded video of each live session
Custom made Industry curriculum
Mock Interview preparation and Resume building
24x7 mentoring support
5+ Industry projects
95% success rate
12L PA, highest salary
70+ upskilled
To find out more about this program, just drop a message on our chatbox or feel free to Whatsapp us.